Community Partnerships for Course Credit
R-PEACE faculty offer various opportunities to earn course credit through working with the community. If you're a student looking for great courses with an experiential learning component, check out these MtA courses!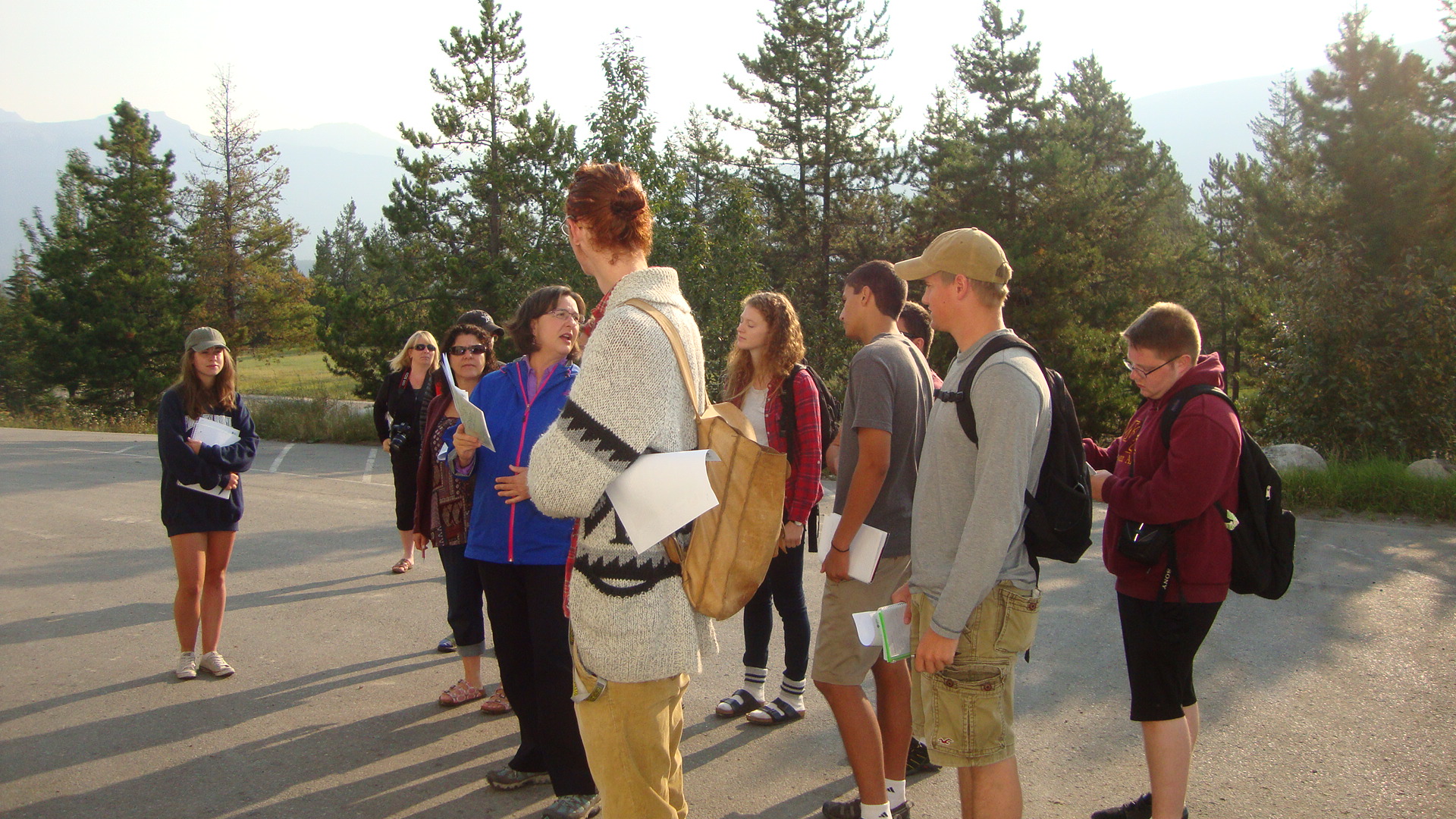 Paid internships
Students may pursue a paid internship in conjunction with community employers and faculty members. Not only will an internship provide students with valuable skills development and experience, but students will also have the opportunity to reflect on their experience using knowledge they have learned in both academic and applied contexts.
Stay tuned for funding information as the New Brunswick government announces its forthcoming Experiential Learning Fund.
Over the summer, I worked with the faculty directors of R-PEACE to develop and promote the centre by helping with web design, community outreach and promotions. Most recently, I conducted a research project using storytelling to discover educational values in our community, a project that will help guide the direction of R-PEACE to better serve the community. In combining theoretical work, research, and hands-on experience for this internship I have developed a life-long passion for education and have decided to pursue a career as an educator.
— Shannon Power, summer internship with R-PEACE, supported by Dean of Arts, MtA.
Community Service Learning
Students have the opportunity to apply knowledge and skills they have learned in the classroom to the community by lending a hand to local community groups.
horizon health working groups
As part of their coursework for their Community-Based Participatory Research Methods class, sociology students worked with two Horizon Health Network working groups—food security and A community-based model of health care, to aid in conducting health needs assessments in different communities to determine future provincial health care needs. Other students worked with community members who wanted to start an after-hours youth drop-in centre in Sackville. Students carried out tasks ranging from developing survey tools, interpreting the results of surveys, planning and facilitating workshops, and writing reports.
Day camp for teens
In another departmental project, students developed and implemented a day camp for pre-teens aimed at fostering a positive self-image, developing critical thinking skills, raising awareness of inequalities, and becoming empowered. Students in the course developed their leadership abilities by taking their classroom knowledge and translating it into the development of educational, age-appropriate activities for the participants.
Volunteer Experience with Educational Reflection
Through volunteering, students can become active in the larger community, engage in social issues and work towards positive social change.
Recently, Sociology students participated in two community events to add a service learning and community engagement component to their academic activities. 'Zumba for the Cure' which raised money for the Canadian Breast Cancer Foundation, included several students involved in both planning and facilitating the Zumba class.
Students also participated in 'Growing Our Community', a part of the United Way's Day of Caring for Southeastern New Brunswick, by preparing advertising and organizing supplies and activities for clients from Sackville's Daybreak Centre and the Tantramar Family Resource Centre.
Right now, opportunities exist to do this kind of work in courses in Religious Studies, Geography and Environment, and Sociology--and we are growing more. Contact us to find out how to make this a reality for your course work at Mount Allison.
Skill Development and Training
There are opportunities for students to develop their skills through work with the community.
Sociology students partnered with Correctional Services Canada (CSC) for a Black History Month symposium last February. The event was a diversity and inclusion initiative for CSC employees and the community, which included guest speakers, watching and discussing the documentary 13th, which explores racism in the US prison system, and a panel discussion on ways to raise awareness about the experiences of racialized communities within the criminal justice system. As a result, students became more confident contributing to discussions on racism and the criminal justice system in Canada, which they carry with them in their future work.
In Fall 2018, students from the Sociology department will pursue a Program Evaluation with the Tantramar Heritage Trust (THT). Students will be able to bridge the gap between theoretical and practical by designing an evaluation that would include developing a program logic model, an evaluation plan, and a communication and usage plan for the THT. Students will carry out the program evaluation and collect data, which will result in a series of recommendations and a plan to support to recommendations, as well as an opportunity to reflect on their successes, hurdles, and lessons learned from the partnership. Contact us to learn more.
In Fall 2018, students from UNST 3991, Community Engaged Learning, will work with teachers from Marshview Middle School (MMS) and community members to put the principles of community-based education into practice. They will help to design and facilitate project-based learning for all students of MMS (Grades 5-8), in areas such as creative writing, outdoor education, culinary arts, environmental conservation, coding, and much more. We are planning a similar project for W 2019. Contact us to get involved.
Research
There are opportunities for students to get involved in faculty research--alongside the directors of R-PEACE, or in connection with other faculty across campus.
Or, talk to R-PEACE about how to pursue an Honours degree, an Independent study, or to talk with your professor about including research that engages the wider community as part of your course requirements.